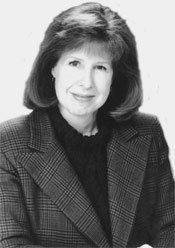 Dianne Craft, Founder and President of the Dianne Craft "Right Brain" Learning System
I have over 35 years experience teaching bright, inquisitive children who are struggling with learning because of a "glitch" in the processing of information (sometimes referred to as a learning disability). I teach to the problems of these children, often including hyperactivity or attention/behavior problems with a unique way: to find the "solutions" to the problem(s), rather than to compensate for the problem.
I received my Bachelor's Degree in Elementary and Special Education from St. Cloud State University in Minnesota in 1966 and my Master's Degree in Special Education from the University of Northern Colorado in 1990.
My long-time passion is discovering the reason why children struggle with learning and behavior. I began my quest for the latest brain research concerning learning disabilities and their causes, with the belief that God has many solutions available that were previously little or unknown to both parents and teachers alike. I have traveled extensively to glean these bits of knowledge and began applying new techniques to struggling learners.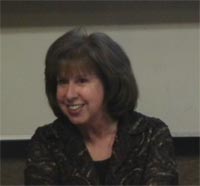 I created and began teaching the workshop "Brain Integration Therapy" in 1988 and have taught it to children, educators, psychologists, speech therapists, and occupational therapists. In 1993 I began teaching these life-changing concepts directly to parents so that they could also work with their children.
During the process of studying the brain and children's learning, I created two more popular workshops: "Teaching Strategies for the Right Brain Child" and "The Biology of Learning (Behavior)." I have also taught these classes throughout the five-state region around Colorado.
I retired from teaching in 1997 after 25 years of working with bright and struggling learners but wanted to continue working with kids, so I started my private consulting firm, Child Diagnostics, Inc., in 1997. My inspiration was the unique method that I have developed to diagnose the cause of learning problems and it would be well served by teaching it to the parents of struggling, bright learners. The program not only consists of exercises to perform with children but also nutritional interventions.
I became a nutritionist after realizing that there was another important puzzle piece to these struggling learners. In 1999 I became a Certified Nutritional Health Professional (CNHP) by Trinity College of Warsaw, Indiana. If a child's biochemistry is upset and his nervous system is not responding correctly, it can make it look like he has focusing problems, auditory processing problems, and even dyslexia.
I live in Centennial, Colorado with my CPA husband, Ron, and continue to run the Dianne Craft "Right Brain" Learning System with my granddaughter, Cassie Moore. We have so much fun working together and creating more products and services to help our students, parents and teachers feel successful.
Ronald Craft, Chief Finance Officer, Dianne Craft "Right Brain" Learning System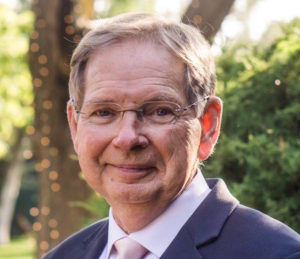 I am a retired Deputy Finance Director and CPA. I now serve as the chief financial officer for my wife's company, the Dianne Craft "Right Brain" Learning System. I enjoy being a strategic partner of the company and helping discover new ways to serve our families with children who are working too hard to learn.
Cassie Moore, Chief Operational Officer, Dianne Craft "Right Brain" Learning System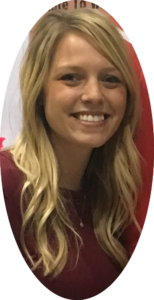 Hello! I have had the pleasure of watching my grandmother, Dianne Craft, successfully start her business, the Dianne Craft "Right Brain" Learning System, for nearly my whole life.  The past three years have given me the best opportunity to not only work with the woman I've always admired, but to use my own education to help her successfully accomplish her mission to provide resources and solutions for kids and teens who have to work much harder to learn.
I attended the University of Northern Colorado (UNC) and received my Bachelor of Science in Human Services with a minor in psychology. After interning in the senior living field, I was driven to seek deeper impact on the functionality of these organizations. With a psychology background, my curiosity to understand behavior and help others become the most successful version of themselves led me to look into graduate programs that would teach me everything I needed to know about the psychology of people and business.  I started my Master's program at Regis University in 2015. To better apply the strategies I was learning, I started a mini internship with the company that had a sole mission to help others, the Dianne Craft "Right Brain" Learning System. What started as media and advertising help soon turned into creating and thinking through major projects that we could do to improve Dianne's services for the families she was working with. When I graduated from Regis with my Master's in Organizational Leadership and Human Resources, I was fully devoted to working with families with bright, hard working learners. It has been an amazing journey watching children and teens regain their confidence in learning and creating educational goals for themselves.
Since I've started working for the Dianne Craft "Right Brain" Learning System I have traveled to several homeschool conferences as a speaker with Dianne Craft. I have taught several of her workshops teaching parents and teachers how to implement Brain Integration Therapy and alternative teaching strategies to make learning easier for their children and students. In addition, I am the lead customer success coordinator answering emails and running our social media platforms. I am also the lead product developer and project implementation manager working to provide new resources and services to our wonderful families, teachers and schools. We are excited to continue bringing you new and improved solutions.