Not sure if you need a full consultation?
Step 2:

Order the recommended products listed under each learning gate.
Step 3:

Email us with your order number and specific questions and we will help you think through how to use these products for your child's needs ***
Are you looking for the missing piece to your child's learning struggle? Let us help!
Our Certified Learning Specialists: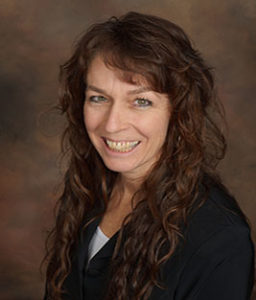 Pamela Gates- Denver, Colorado
Email: pamelagates1@comcast.net         Telephone: (303) 680-5551
Pamela Gates is a Certified Learning Specialist in the Dianne Craft Learning System and a Certified Natural Health Professional.  She has 18 years' experience working with bright, hard-working, but struggling students. Using Dianne Craft's three-pronged approach (midline therapy, alternative teaching methods, and nutritional intervention), Pamela helped her own daughter who had severe auditory processing dyslexia. Her daughter, Breanna, overcame her dyslexia and earned her MA in Education from UC-Denver. Pamela and Breanna now work together, using these methods with families of struggling learners in Denver, Colorado, and remotely via ZOOM and telephone consultations.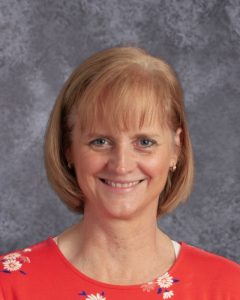 Pamela Tamerius- Columbia, Missouri
Email: gatewaytolearningmo@gmail.com        Telephone: (573) 289-8743
I trained at the University of Missouri, Columbia as an Early Childhood Educator earning my BSEd in 1987. After teaching in a Preschool for At Risk children and Kindergarten in public school, I realized my true love was teaching individuals and small groups.  I have been tutoring and home schooling for over 30 years.  Currently I am teaching a combined 1st and 2nd grade classroom is a small private school.  Walking alongside my own children that labored with school led me to become passionate about assisting struggling learners.  In my research in how to best serve them, I found the wonderful work of Dianne Craft.  Her cost-effective method is the most thorough and well-designed that I have found.  My goal is to use my Certified Learning Specialist training to teach parents how to correct their students' learning blocks and give them the tools to accommodate as they study.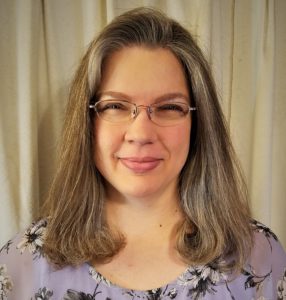 Angela Leggett- Wichita, Kansas
Email: leggett.angela@gmail.com.         Telephone: (316) 882-1001
Hi, my name is Angela Leggett.  I am a Certified Learning Specialist through the Dianne Craft "Right Brain" Learning System.  When I taught at a private school in the late '90's, I found myself using right brain strategies for several of my students, even though I did not know this terminology at the time.  When my husband and I learned that our 8 year old daughter had severe dysgraphia and dyslexia, while our son, age 6, had a hidden form of dysgraphia, which also made math work difficult, we were thankful to come across Dianne's program.  After 9 months of implementing the program, our daughter was reading at grade level and no longer writing mirror image backwards, and our son was able to do math more easily while writing all of his letters correctly.  Due to these amazing results, I began sharing Dianne's program with other families both in person and on social media. Today, I am blessed to be able to help others through tutoring children and adults, helping parents via phone, Skype, and Facebook, as well as doing workshops.  The Dianne Craft "Right Brain" Learning System is one of the most effective, efficient, and economical programs that I have found and I am grateful for the opportunity to help bright hard working students who struggle to learn.
---
An Overview of Dianne Craft's Consultation Process- these steps are also followed closely by our Certified Learning Specialists
For many years I have held private individual student consultations working with over 4,000 families from across the country.  To meet the high demand for these personal consultations, I simplified the consultation process and began offering Personal Internet/Telephone Consultations for families.  This method has proven to be very successful. I now train my Certified Learning Specialists to do both in person and distance consultations.
If the following questions are descriptive of your situation, I suggest you consider a Personal Internet/Telephone Consultation:
Have you taken your child to other evaluators only to find that the therapy is so expensive?
Have you been interested in learning how to unblock your child's learning gates at home, but found it "too confusing" to know where to start?
Are you interested in receiving a "complete plan" for remediation of your child's processing or focusing issues? 
Is regular follow-up on your child's progress important to you?
Do you have a bright, hard working child or teen who has to work too hard to learn, but don't know what the problem is?  (is he just lazy, and unmotivated, or is something really going on?)
Does your child have focus and attention issues, but you don't want to use medication?
A Personal Internet/Telephone Consultation may be an answer for you.
These Internet/Telephone Consultations serve several purposes:
Families do not have to wait more than a few weeks for an evaluation and recommendations for their child or teen.
It saves families money for flights, hotels and meals.
The fee for this consultation is affordable for all.
Continued informal follow-up throughout a one year period for your child.
What is covered in this Consultation?
A Personal Consultation focuses on locating your child or teen's learning blocks, and then showing the parent how to correct the processing glitches using specific Brain Integration exercises and Brain Trainings plus specific Right Brain Teaching Strategies to easily develop the child/teen's photographic memory for speedy learning in spelling, phonics, reading comprehension, math facts and processes, and memory skills.  In this consultation you will also receive a targeted nutritional supplements to help the child or teen remained focused on the task at hand.  Specific, targeted supplement therapy, along with the Brain Integration Therapy program and Right Brain Teaching Strategies have proven to be extremely helpful for the child or teen with Sensory Processing Problems, Anxiety, Dyslexia, Auditory Processing Problems, ADD, ADHD, Delayed Speech (very gratifying results here, too), Dyspraxia, Non-Verbal Disability, Cognitive Delays, Asperger's Syndrome and Autism.  We get wonderful results with these interventions.
The Process:
Download, complete, and send the following information to help us learn more about your child or teen's learning issues:
Send your information to us at Child.DiagnosticsCS@gmail.com and we will connect you with one of our Certified Learning Specialists. We will be able to pair you with the specialist who we think will work best with your child's learning needs. They will evaluate this information very carefully and then will send you further questionnaires and assessments to learn more about your child's academic and health background and clarify email questions, as necessary.
Your Certified Learning Specialist will send you a step-by-step Personalized Learning Plan and Targeted Nutritional Interventions.
Detailed, illustrated information will be sent to you so that each step of the interventions for success can be easily followed.
Your Certified Learning Specialist will then set up follow-up appointments with you to discuss the Plan and answer your questions.